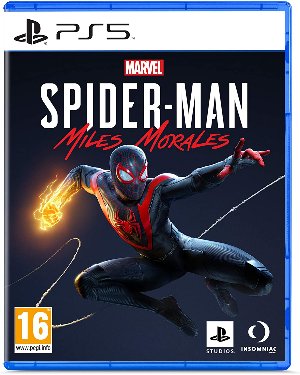 Spider-Man: Miles Morales is an action-adventure game developed by Insomniac Games and published by Sony Interactive Entertainment. It was released in November 2020 for the PlayStation 5 and PlayStation 4. The game is a follow-up to the critically acclaimed Spider-Man game released in 2018, but this time players take control of Miles Morales, a teenage Spider-Man with unique abilities.
The game takes place in a wintery New York City, where Miles has just become Spider-Man and is still learning to use his new abilities. The story revolves around Miles trying to protect his community from a gang war that threatens to tear the city apart. Along the way, he must also confront the Tinkerer, a mysterious villain with advanced technology.
The gameplay in Spider-Man: Miles Morales is similar to the 2018 game, with players swinging around the city, fighting enemies, and completing missions. However, Miles has several new abilities that make the gameplay feel fresh and unique. For example, Miles can turn invisible, allowing him to sneak up on enemies and perform stealth takedowns. He also has a venom attack, which is a powerful electric blast that can stun enemies.
The game's combat is fast-paced and satisfying, with a variety of moves and gadgets that players can use to take down enemies. The boss battles are particularly enjoyable, with each one requiring a different strategy and approach.
One of the standout features of Spider-Man: Miles Morales is the game's graphics and presentation. The game looks stunning on the PlayStation 5, with detailed character models, realistic lighting, and smooth animations. The game also features a fantastic soundtrack that blends hip-hop and electronic music, giving the game a unique and energetic vibe.
Overall, Spider-Man: Miles Morales is an excellent game that builds upon the foundation set by the 2018 Spider-Man game. The gameplay is fun and varied, the story is engaging, and the graphics and presentation are top-notch. It's a must-play for fans of the Spider-Man franchise and anyone who enjoys action-adventure games.